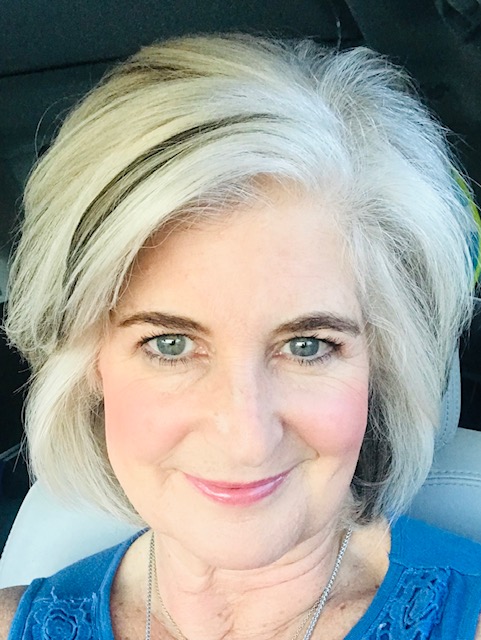 Available for:
Email Coaching
Group Coaching
Kathy is a healthy and motivated wife, mother, and grandmother in her fifties. Her career for the last 20 plus years has been in the oil and gas industry, where traveling was a weekly must. She had struggled for years to stay healthy, with the constant demands of the job and the "on the road" lifestyle she was constantly yo-yo dieting. Kathy tried every fad diet under the sun including a doctor advised 500 calorie HCG diet.  Every diet she tried worked for a while, but the weight always came back. She was ultimately in denial.  She would always go back to her usual self-sabotaging ways of binge eating, drinking too many cocktails and a definite sugar addiction.
Kathy suffered from a fall which resulted in immobility, a hip replacement and then a few years later a complete ankle replacement. Kathy soon found her weight ballooning over 200 pounds and a victim of high cholesterol, pre-diabetes, and chronic arthritis accompanied by inflammation and pain. She knew all the years of medication was only putting a band-aid on the issue. Kathy was miserable and sick and tired of being sick and tired!  Kathy was finally ready to make a change.
She went to visit her two close friends for a girl's weekend, thinking it would be the same routine of eating and drinking (self-sabotage again) but to her surprise she found out they were living a Ketogenic lifestyle. They spent all weekend telling her all about it and how much better they were feeling. She thought to herself, if they can do it, I sure can! Also, she couldn't believe the results they were getting they both looked great!  Kathy jumped right in, it wasn't easy, she struggled a bit, but she quickly found by eating more healthy fats she wasn't as hungry and her cravings were gone. The results were amazing her weight was dropping, she was sleeping better than she could ever remember and the chronic pain was almost gone. She felt confident, centered and her energy was through the roof. Kathy had finally found a way of eating that really worked and she became ecstatic about living a Ketogenic lifestyle.
Kathy felt compelled to research and to educate herself on the physiological reasons why the Ketogenic way of eating is so successful. She wholeheartedly believes that a Ketogenic lifestyle heals your body completely and, when combined with some physical exercise, people can not only obtain ideal health but also help prevent future illnesses. Kathy is currently very interested in the research a Ketogenic lifestyle has in the fight against cancer. Kathy continues to educate herself in all aspects of living a Ketogenic way of life, so she can provide her clients the most up to date information.
Kathy has a strong desire to help others achieve their goals, while supporting them through any of the obstacles they may encounter along the way. She can't wait to show you how easy it is to follow a healthy Ketogenic lifestyle.
Call or Book Today!
Phone: 281-467-6954 (CST)
Email: kathysketocrusaders@gmail.com